Remodeling on a Whim: New Wood Floor and Painting in a Weekend
Laying a hardwood floor was not my intention when I pulled up the carpeting in my living room. In fact, I only needed to remove the carpeting and call a friend who was planning on installing my new-to me piece of carpet. This piece of carpet was in perfect condition; it had spent its life in a formal dining room that was rarely, if ever, used.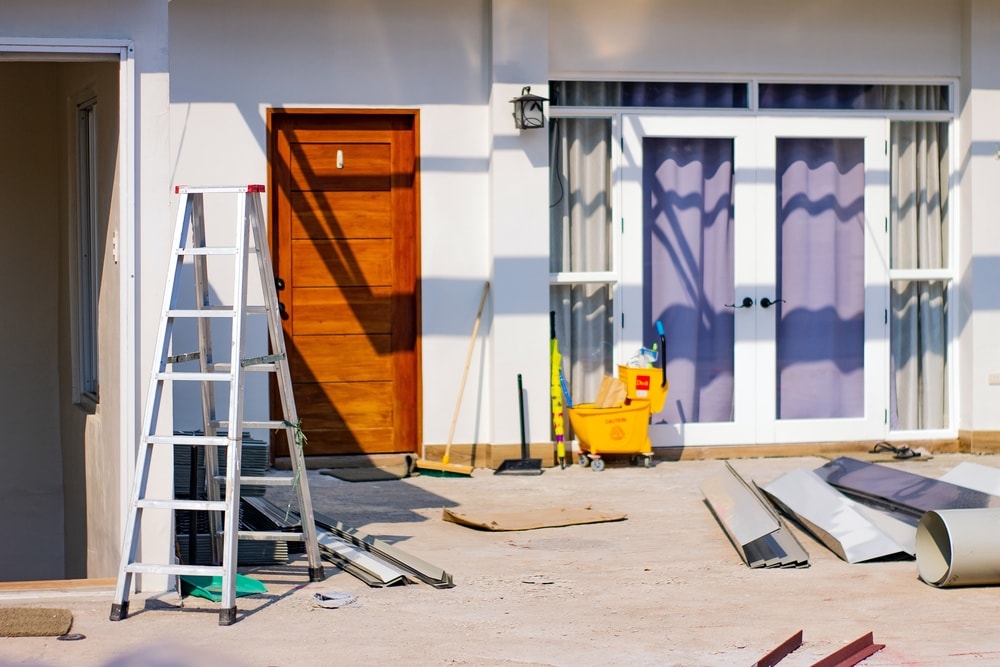 The plan: New flooring
In contrast, the carpet I pulled up out my room was well-used, to put it kindly. From the day I moved into my house, three years ago, I knew this sad piece of tan carpeting would have to go, but did not have a plan until being offered a basically unused replacement.
The process: If you give a mouse a cookie
As in the popular children's book, the cookie is not enough, the mouse wants a glass of milk, and then a straw and so on, this little project snowballed into a major re haul. If you give a mouse a cookie, he is going to want…
Painted walls
Since all the furniture was out of the room, I figured touching up the paint on the walls was necessary. I took a trip up to the home improvement store on a Friday afternoon with the intention of purchasing a couple of gallons of paint.
A wood floor
I ended up browsing through the flooring section and came across a deal I could not pass up. Wood flooring, in the exact color as my trim at home, was on clearance. I quickly did some calculations and it turned out the price of the wood floor would be close to the cost of having the hand-me-down carpet installed. Armed with that knowledge, I loaded the cart.
A painted ceiling
My daughters, ages 17 and 10, took over this job and repainted not only the walls, but the ceiling too. They did it with a smile too. It turns out they had an ulterior motive. The plan was to cheerfully help with the living room, so they could redo their own bedroom next. Not a problem, they did an excellent job in no time flat. We were done before bedtime Friday night.
Figuring out the amount of wood to purchase was the easy part. I knew the dimensions of my room and simply used the calculator on my phone to determine how many boxes I needed.
Cutting wood planks to fit
Tongue and groove wood planks did not concern me. Since my house is a concrete slab, I only had to use glue to hold it in place. It looked like nothing more than a giant puzzle to put together. The logistics of having to fit the wood pieces around a fireplace and accommodate the narrow room, by cutting pieces to fit, was something that did not occur to me until I started. This lack of knowledge probably helped. If I would have known what obstacles I faced, I may not have jumped in so quickly.
One piece at a time
Setting the first few rows got me into the rhythm of the process. In my room, I could glue and set approximately seven pieces before I had to measure and make a cut. Then I would set the small piece to finish the row and move on to the next; glue, fit, glue, fit, glue, fit, glue, fit, glue, fit, cut, glue, fit.
Dance Party
With help from my girls, the room was ready to hold a dance party by 6 p.m. on Saturday. All those break dancing moves were now possible, if not probable. We sat, we spun, then we ordered pizza and enjoyed the fancy new floor and our supreme remodeling skills, on a whim!
If you are looking for a Home remodeler in Phoenix, AZ – Please call AZ granite & Remodeling Today at (602) 759-9000.