How To Plan For Your First Spa Visit
While certain spa therapies, such as manicures and grooming classes, are available for children, most people begin their love affairs with spas during adulthood. For your first spa visit, it's important to consider the kind of therapy you'd like to have. The most commonly used spa therapies include massages, facials and manicures/pedicures.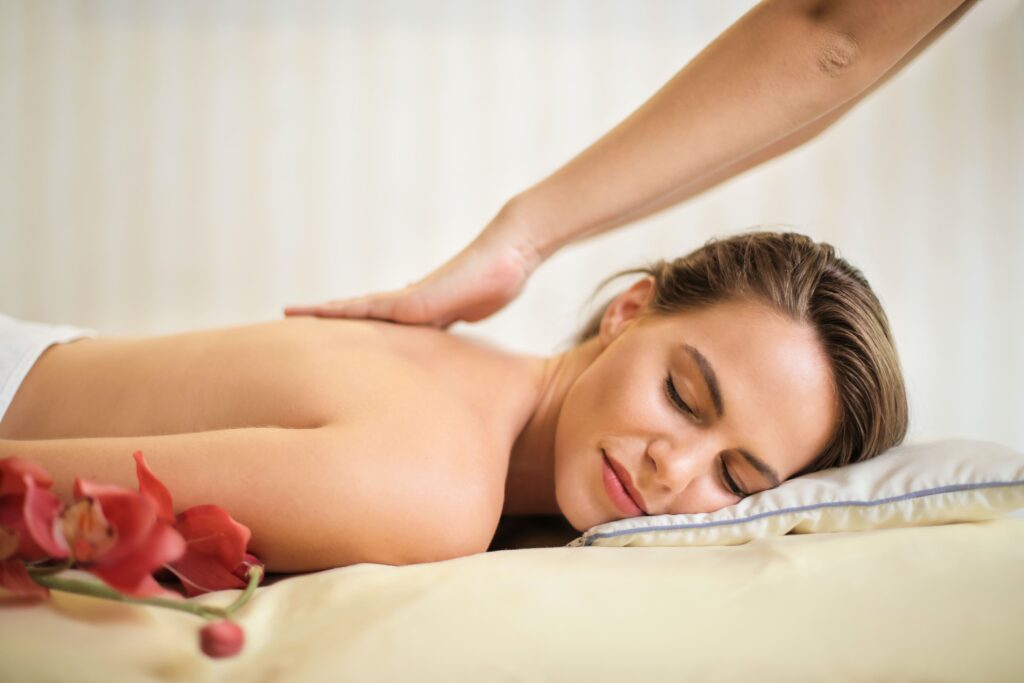 Types of Spas
Spas can be divided into small enterprises that specialize in one particular service and larger establishments that offer a broad range of services. Both types of spas can be found at destination spas or as day spas and both types offer advantages. For instance, in spas that specialize in shiatsu massage, therapists generally have considerable experience and are adept at locating tender areas. With rooms dedicated to one type of therapy, clients can change their clothes and keep their possessions nearby in the same room where they receive their massage. In larger spas that offer multiple therapies, guests scheduling a shiatsu massage have the opportunity to shower or relax in a sauna or hot tub before and after their massage.
At larger spas, guests can schedule multiple services sequentially. It's not unusual for guests to schedule consecutive appointments for a massage, facial, eyebrow waxing or a manicure. At larger spas, guests are provided with dressing rooms, lockers, robes and footwear that they wear from one appointment to the next.
Choosing a Spa
Most cities have several spas that offer similar services. To decide which spa is best for you, stop in and ask for a tour. This is a good way of gauging the friendliness and professionalism of the staff and the cleanliness of the facility. Asking friends and acquaintances for referrals can also be helpful. Online spas reviews and spa websites also provide information on the amenities of a certain spa and the quality of its services. Ask about spa discounts and check websites for advertised online specials. Check the Spa Week website for extended Spa Week specials. Compare prices and also find out if certain services are less expensive on different days of the week.
When scheduling your appointment, ask about similar procedures and find out how they compare. Book simple rather than extensive or exotic treatments. For instance, new clients might feel more relaxed having a Swedish massage than a deep tissue massage. When scheduling a facial, state what your goals are such as dry dull skin that needs revitalization. Ask what type of facial might best serve your needs. At the time of your appointment, guests can also discuss this with their therapist ahead of time. Often, stating your needs lets the therapist know what type of masque would provide optimal results.
What's Expected of You
Guests are expected to arrive at least 10 minutes before their appointment. At smaller spas guests are shown their treatment rooms and any gowns or robes that they need to change into. At spas with dressing rooms, guests are given a locker and key containing a robe and footwear. It's courteous to shower before massages and hydrotherapy sessions and to wash one's face and remove make-up before facials. All possessions are left in the locker unless the spa expressly states that cell phones or ipods are permitted.
Besides spa courtesy, guests should also consider spa safety. It's important to drink plenty of fluids both before and after your spa visit and it's important to ask your aesthetician for any special precautions you need to take, such as avoiding sunburn after a facial.
Guests are expected to pay for their sessions after their visit. A 15-20% percent tip is customary, and it can be added to the bill during checkout.